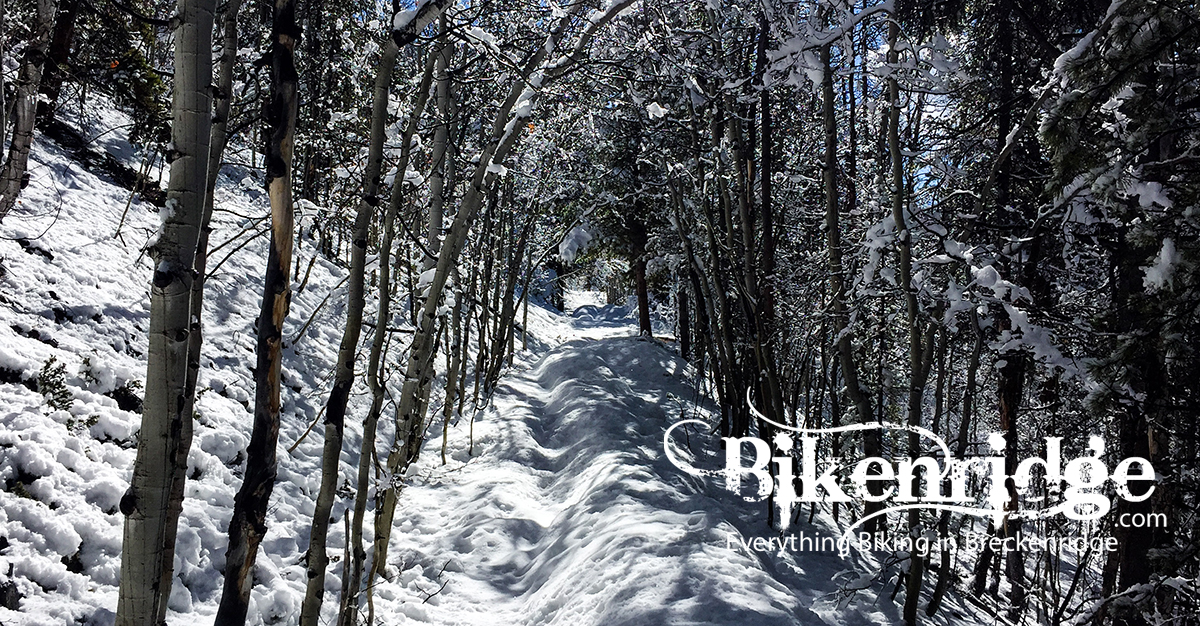 Mother Nature is working with us!  What a difference a day makes!  The header photo above was taken on May 30th.  Five (5) inches of new snow. No complaints here.  I'd rather see a few inches of snow and low fire danger than tornados and floods. The photo below was taken on May 31st. So making progress. We're all good.  Let's all send some good vibes to "Mother" and see what happens in the next couple of weeks.  Local officials are also holding their breath that the weather warms up and trails conditions improve for all the summer visitors.   Basically, if your bike or hiking shoes are muddy, or if you leave deep imprints on the trail, you should turn around seek other, drier trails.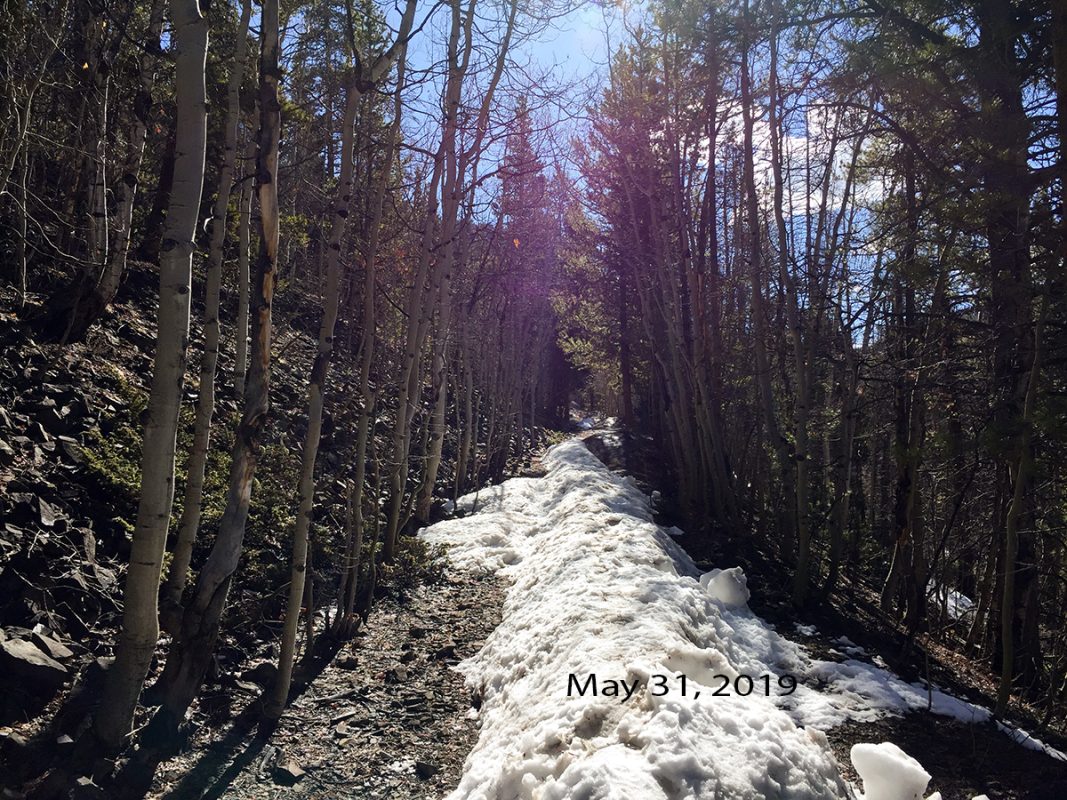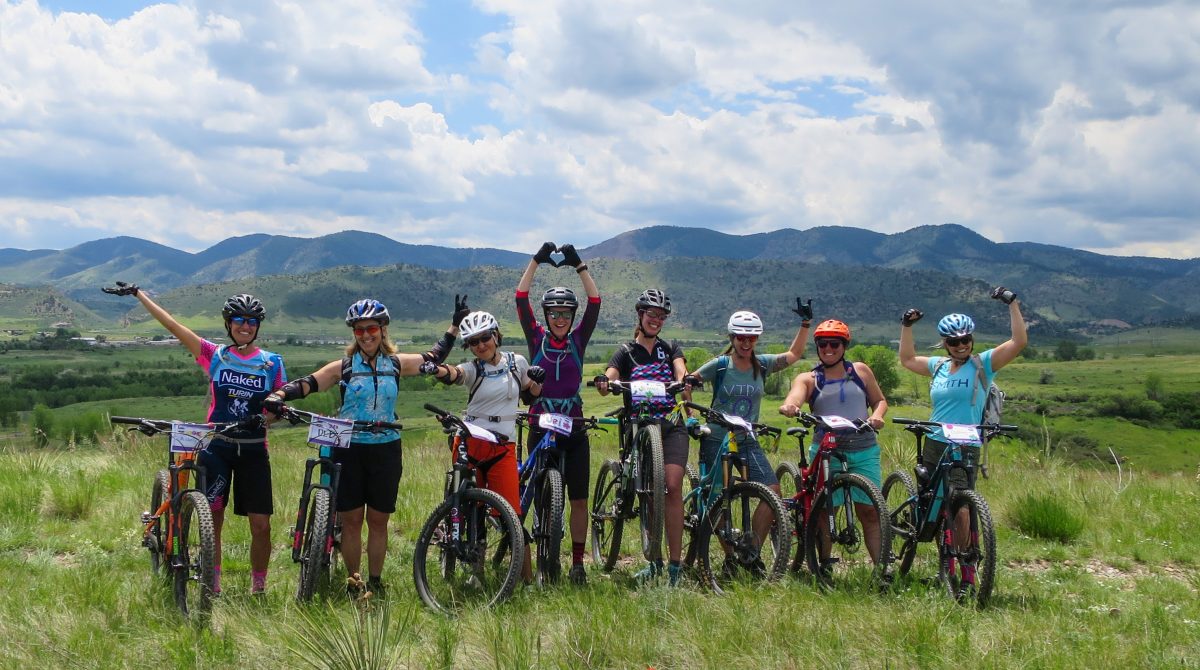 Let's hear it for the ladies! Recently, a reader asked about ride clinics for ladies.  June is a great time for a quick shout-out to a couple of favorites. The ladies of Mountain Bike Mondays meet locally and welcome riders of all levels.  The Vida Mtn Bike Series Clinics are all over the state, but some of the amazing instructors/riders are from Breckenridge! Read about my incredible experience!  Colorado Adventure Guides are teaming up with Summit Endurance Academy for Single Day Dirt Courses and also have a 3-Day Performance Course.  Sounds kind of interesting.  And finally, for the younger riders check out the ladies of Cycle Effect and their incredible coach, Carla Decker!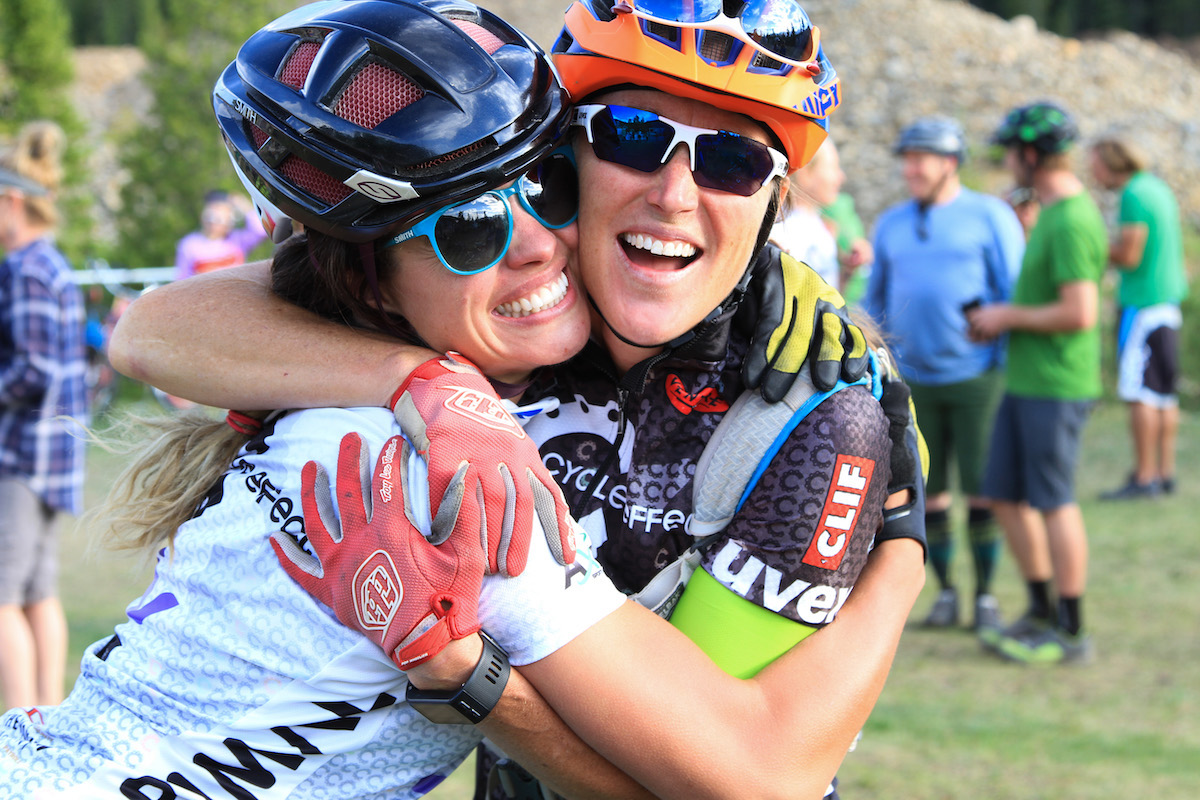 WAVE: Light + Water+ Sound – May 30 – June 2, 2019 – The festival to kick off the summer! It features cool installations, films, bike rides, and interesting interactive music and art.  Don't miss it!
June Race Schedule:
June  5         Frisco Roundup, presented by the Town of Frisco
June 19        Gold Run Rush, presented by Country Boy Mine
June 22        Breck Mtn Enduro 
Early Season Rides:
I shared a few early season rides in May's Useletter, but here are a couple more rides that should dry out quickly. Fingers crossed! 
The River Trail Breckenridge – 3.1-mile loop. Easy singletrack or jump on the Recpath.  Be aware of hikers and fisherman. 
Frisco Peninsula – 11-mile loop, but many trail options to make it shorter. The peninsula usually dries out early in the season.  
Always check Trail Conditions BEFORE you head out on a ride!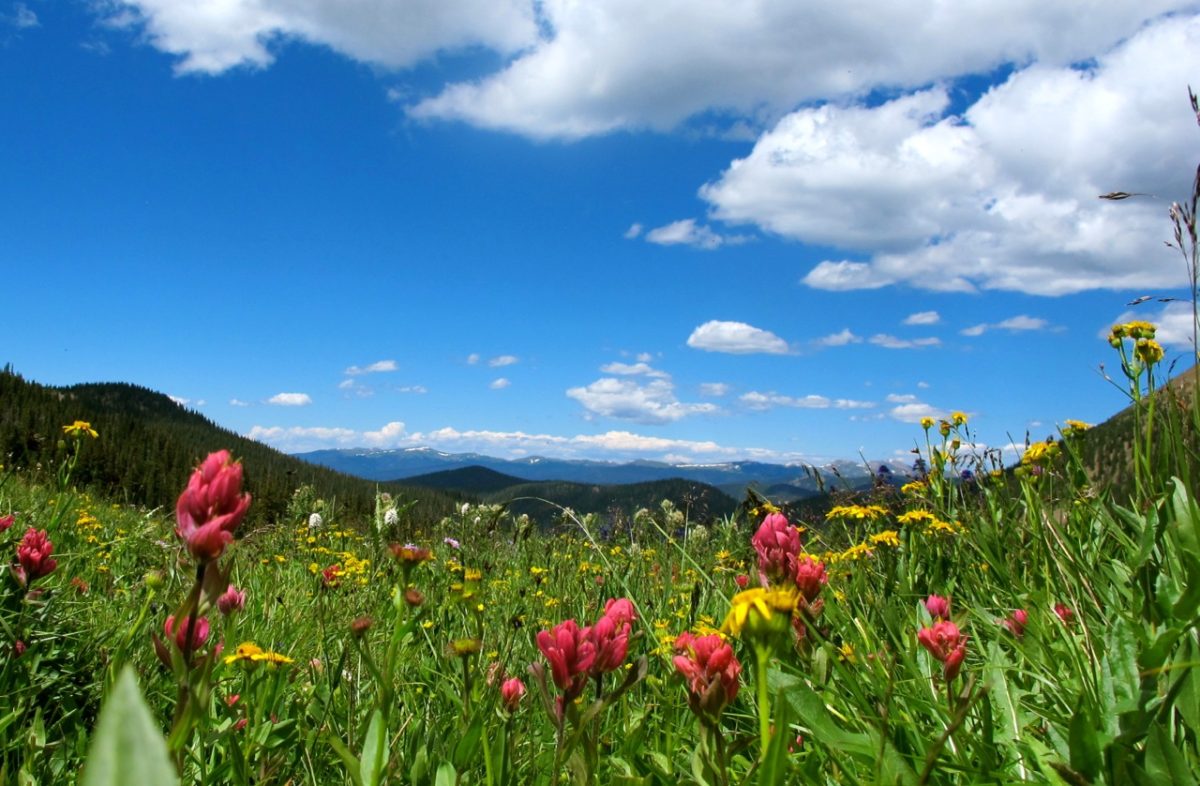 I'll wrap it up with a Summer Flowers Day Dream ….
THANKS Again, for signing up for the Bikenridge Useletter!  I appreciate you taking the time out of your busy day to give me your attention.  Let me know if there is something you want to hear about, have questions or suggestions.  I want to hear from you!
Feel free to share this useletter with your friends.
Enjoy the Climb!
Courtney
— Everything Biking in Breckenridge 🙂