You can feel the excitement in the air! So many trails to explore and so little time!  Our summers are just too short. Locals and visitors work hard to fit everything in … it's exhausting but INCREDIBLY FUN! Bikes are busting at the seams of Breckenridge and it has everyone smiling.  Whether you are a mountain biker,  road biker or just like to cruise around town there is something for you.  Seriously, don't waste another moment on that 8-year-old bike you bought from your cousin! Rent a brand new bike from one of the
local bike shops
and feel the difference in your climbing, descents, and comfort. Read my own personal account: 
Suspicions confirmed, it matters what you ride!
  Also,
don't forget about kids!
 Breckenridge has a lot to offer the junior riders too!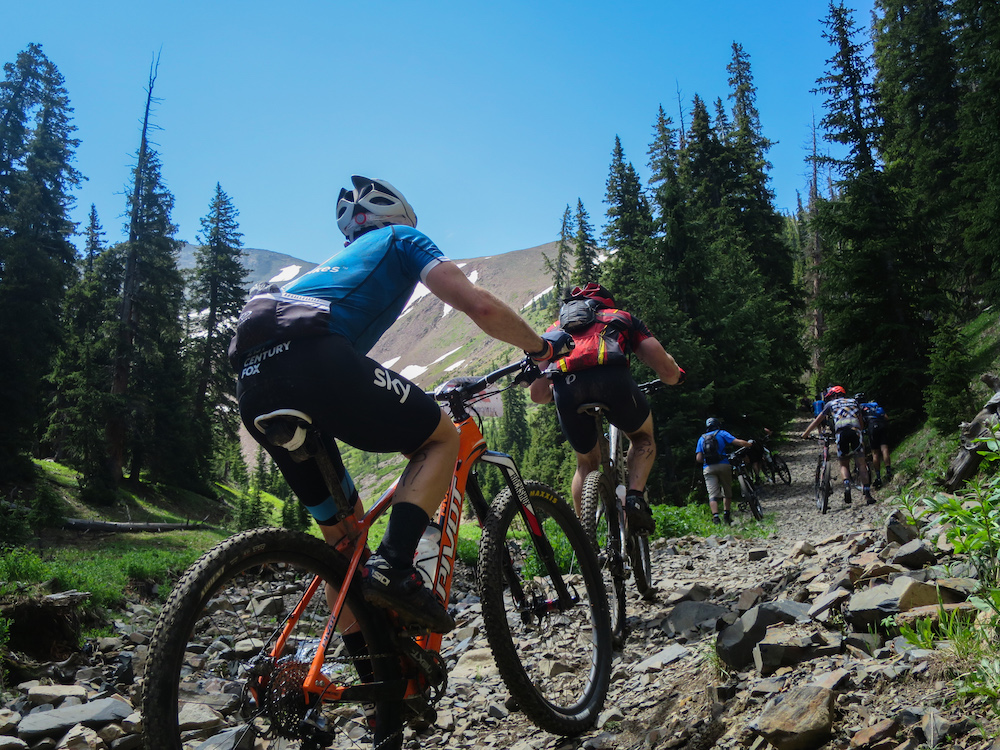 The Firecracker 50 presented by Lincoln Park is at the top of the list. This iconic Independence Day race leads the 4th of July Parade down Main St. Breckenridge, followed by 2 laps of a 25-mile course with grunty climbs, sweeping views, and exhilarating descents. You will definitely enjoy that ice cold beer at the end of the day.  Spots are still available. Register as a Solo Rider or get your best bud and make it a Team effort!  See the entire Breckenridge 4th of July Schedule including a FREE concert by Funkiphino!
Speaking of beer, on July 8, The Breckenridge Summer Beer Festival – The best microbrews, food, and music!
July in Colorado could not be ((more)) perfect for BIG rides and races:
A heads up for August! THE COLORADO CLASSIC in Breckenridge – August 11th – PLAN ON IT!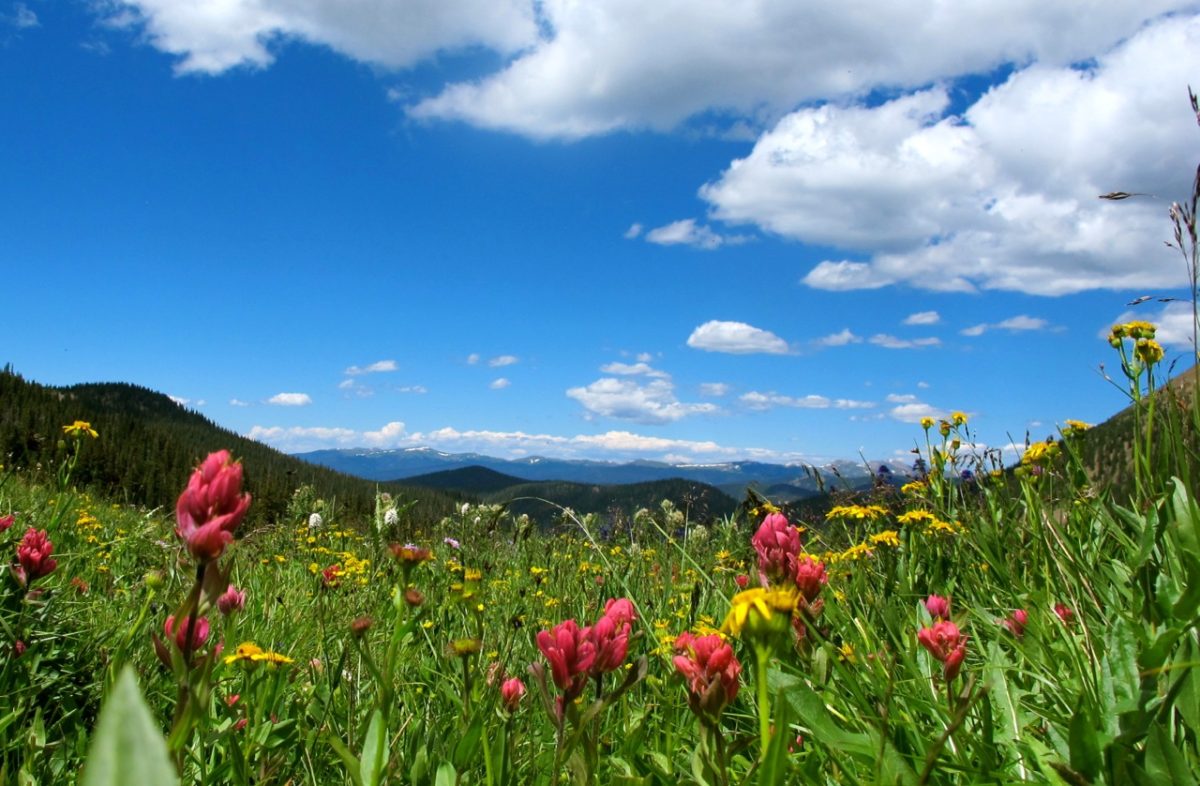 The flowers are in bloom, so get out for some wildflower rides or go high to escape the crowds. And always check the Trail Conditions and the weather before you head out!
Summer Rides:
Blair Witch – A 4-mile loop, good climbs, fun curvy trails – great for a group ride.
The Flume Trails – 6.5 miles, great for a summer wildflower ride.
The Breck Classic  – 14.5 miles, beginners may find it difficult, tight singletrack through tunnels of aspen and pine trees to wide open meadows filled with wildflowers.
Volunteer!
SIGN UP TODAY for the July 22nd-23rd: Claimjumper Trail, New Trail Construction.  A fun day of playing in the dirt with like-minded people who love the outdoors! Join Volunteers for Outdoor Colorado (VOC) and Friends of Breckenridge Trails to construct a new trail, connecting the north end of Town to the Pence Miller Trail.  Check out the Volunteer page for more opportunities.
As always, THANK YOU for taking the time out of your busy day to read the Bikenridge Useletter.  We are interested and want to hear from you! 
Feel free to share this useletter with your friends.
Enjoy the Climb!
Courtney
— Everything Biking in Breckenridge 🙂