My suspicions are confirmed, what you are riding makes an ENORMOUS impact on the level of riding ability and stability, but more importantly on the FUN FACTOR.
Nearly 6 years ago, I had a crush on a hot mountain biker.  I am a runner, but had been riding bikes for fun for decades. Nothing serious, in fact, there were years I didn't even get on a bike.  I had a Trek in the early 90s that suffered through a Raft Guiding Season in Fayetteville, West Virginia.  Soggy raw trails, old railroad tracks and a lot of hitch hiking.  The Trek was lost along the way after multiple drunken evenings that included Delirious rides through bonfires (not by me).  Who knew that wasn't good for a bike?
Needless to say, I needed a bike to impress my newly found crush.  My co-worker had a an older Yeti for sale she called Pink-Piggy.  She had raced for Yeti a few years prior and Pink-Piggy had been her race bike.   At the time, it was older, a little beat up and bit heavier then her newer bikes, but perfect for me.  She let me borrow it.
The Pink Yeti with my flat peddles served its purpose perfectly as I was able to feign mountain bike skills that I really had not mastered. I was fit enough and was in the lust-induced wonder woman state of mind,  I could do about anything!  Some of the stuff I rode on Pink-Piggy impressed even me and the crush was impressed, maybe too impressed.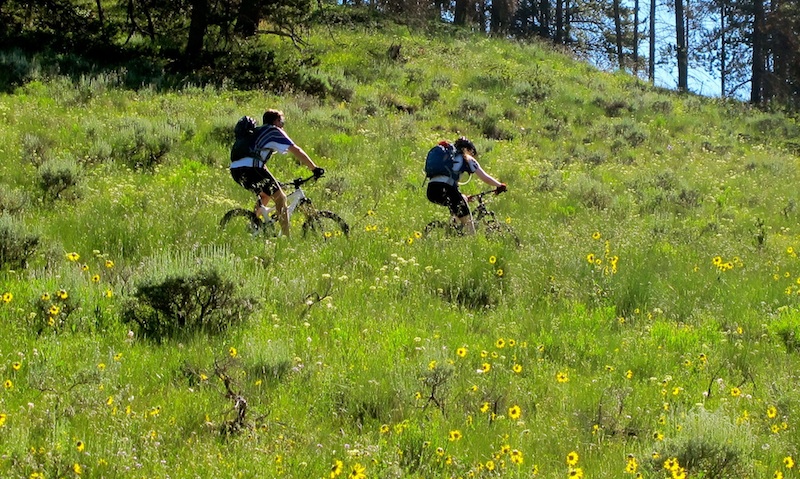 Pink-Piggy was sold to another friend, so I had to give it back and started looking for a new-to-me bike. I didn't have the budget to support buying a new mountain bike, so my now boyfriend found me a Santa Cruz Blur for sale by a friend.  It was a little big and little older, but with a few minor adjustments, it would fit.  With my boyfriend's help, I was fitted with new clipless pedals and shoes and a helmet.
Ahh yes, clipless pedals – that's another story.
The Blur was a good bike, but I never felt the same kind of confidence I had on Pink-Piggy. Maybe it was the clipless pedal experience, but the lust-induced confidence and ability had evolved into shrinking certainty, timid and at times, fearful of my mountain biking skills or lack thereof.
My bewildered boyfriend encouraged me and offer well-intended tips that were received with lackluster enthusiasm. It's likely he was secretly wondering " What the heck happened to that confident girl I met riding the pink Yeti?"
This went on for a few YEARS! Yes, years. I finally decided I needed to learn some real mountain biking skills from women.  I signed up for the VIDA MTN Bike Clinic in Lakewood, CO. in conjunction with the Beti Bike Bash and the Yeti Betis.  This was my first VIDA clinic and Beti Bike Bash.  This experience and bike demo changed by mountain biking life!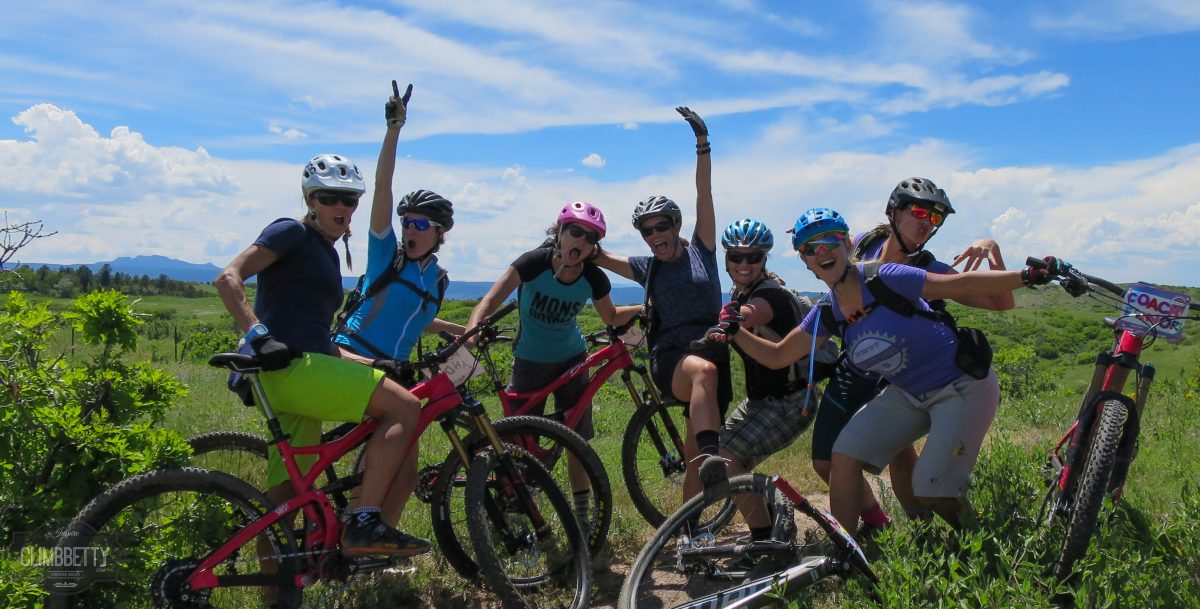 Two days of riding a Yeti Beti SB5c and some incredible coaching made a world of difference in my confidence, ability and brought back the Fun Factor!  Hard to believe a bike can do all that? Yep, I didn't either, it took another two years and multiple demos and a second VIDA Mtn Bike Clinic for me to finally acknowledge and accept that I must invest in myself and a new(er) bike if I want to get my riding to the next level and also have more fun.   
So I did it! I took a deep breath and swiped the card for a new Yeti Beti SB5c at Absolute Bikes in Salida, CO.  They took great care of me, fitted the bike, new pedals and a bunch of cool stickers.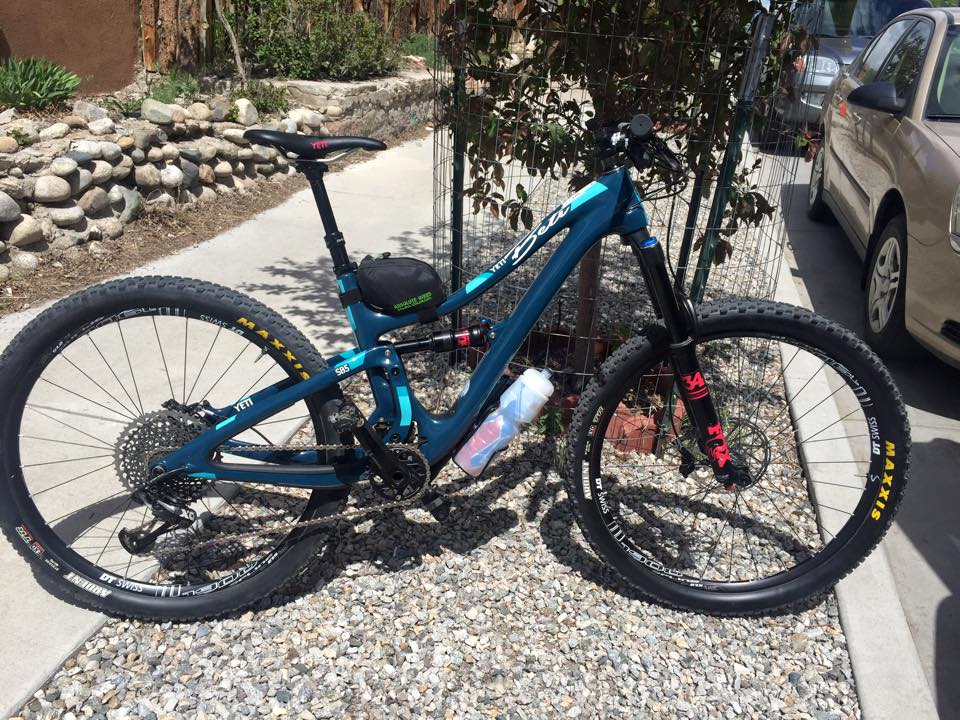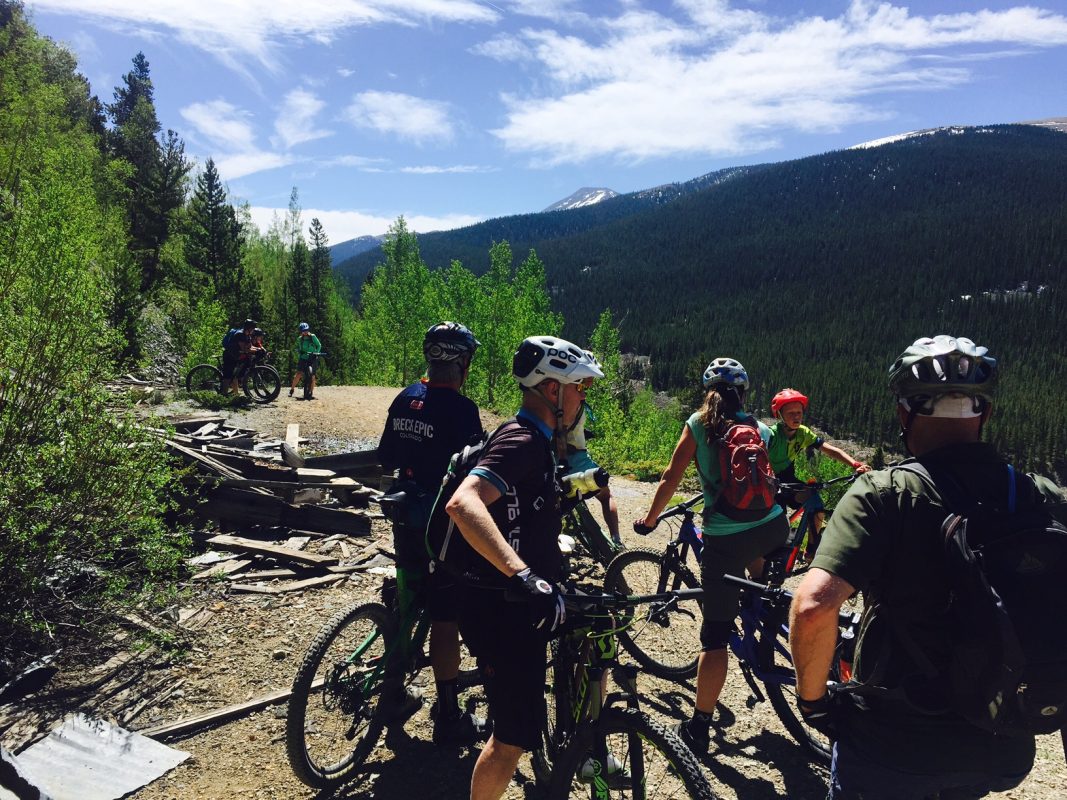 I have ridden more in the last couple weeks then I did all of the last summer.  Don't get me wrong, I am humbled daily by the amazing riders around me and the trail, but I can feel my confidence building and I hear myself saying "that was fun" more often. With the Yeti Beti, I am able to climb loose rock and navigate technical uphills (better), this bike descends like a dream and when I find myself heading toward a super rocky section, I holding my breath, trust the bike it flies right over. It is so amazing!
I am not super geeky on the technical stuff, all I know is that I love my bike!  The FUN FACTOR is back and my boyfriend is super stoked to see "that girl" again!
Enjoy the Climb.