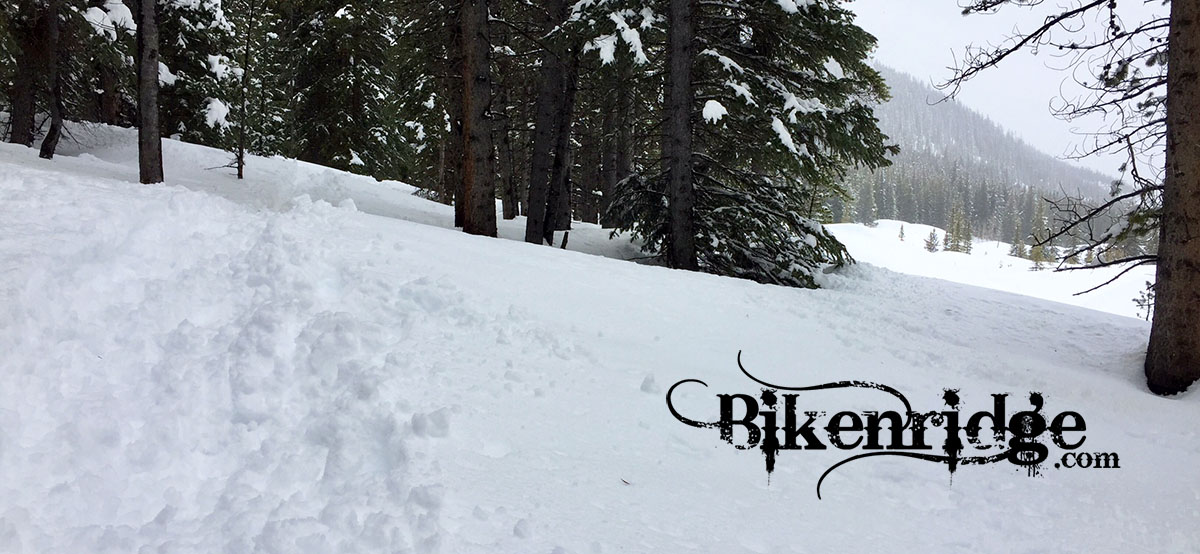 Hi All! APRIL IS HERE! If you are a Breckenridge fan, and likely you are if you're getting this newsletter, then you already know that Breck has received more than 370″ of snow this season.  Amazing!  Recently, Breck has seen some sunny days, higher temps and packed trails which are a fine cocktail for Fat Biking but can lead to softening snow (post-holing) on south-facing slopes in the afternoon. So get out early. It's going to be a while before we see dry dirt on our trails. Be patient. If you need your trail-fix then consider a day of Fat Biking or cross country skiing in French Gulch.  Look for trail condition updates at the Bikenridge Facebook/Twitter pages.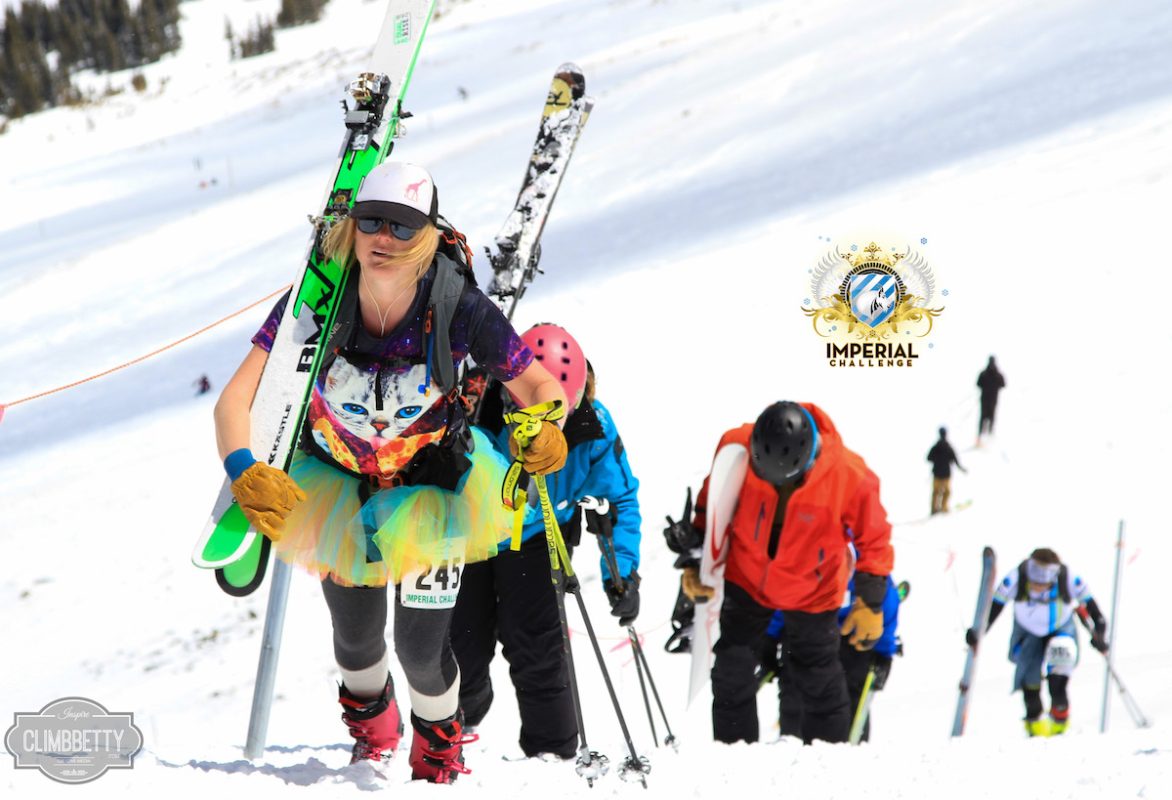 Breckebiner 50K Nordic Ski-a-thon – April 7, 2019 – Join us for the 17th Annual Breckebeiner 50K Nordic Ski-a-thon & Snowshoe Bash, a benefit for the Breckenridge Outdoor Education Center (BOEC) at the Breckenridge Nordic Center.
Imperial Challenge – April 13, 2019 – Our favorite springtime challenge! Bike (or run). Hike. Ski. The first biking event of the season! It's a pseudo-triathlon, a tough honest challenge, and a party. 
The Five Peaks – April 27, 2019 – Skimo Racing at its finest. Not for beginners. North America's highest ski mountaineering race in the Ten Mile Range near Breckenridge Ski Resort.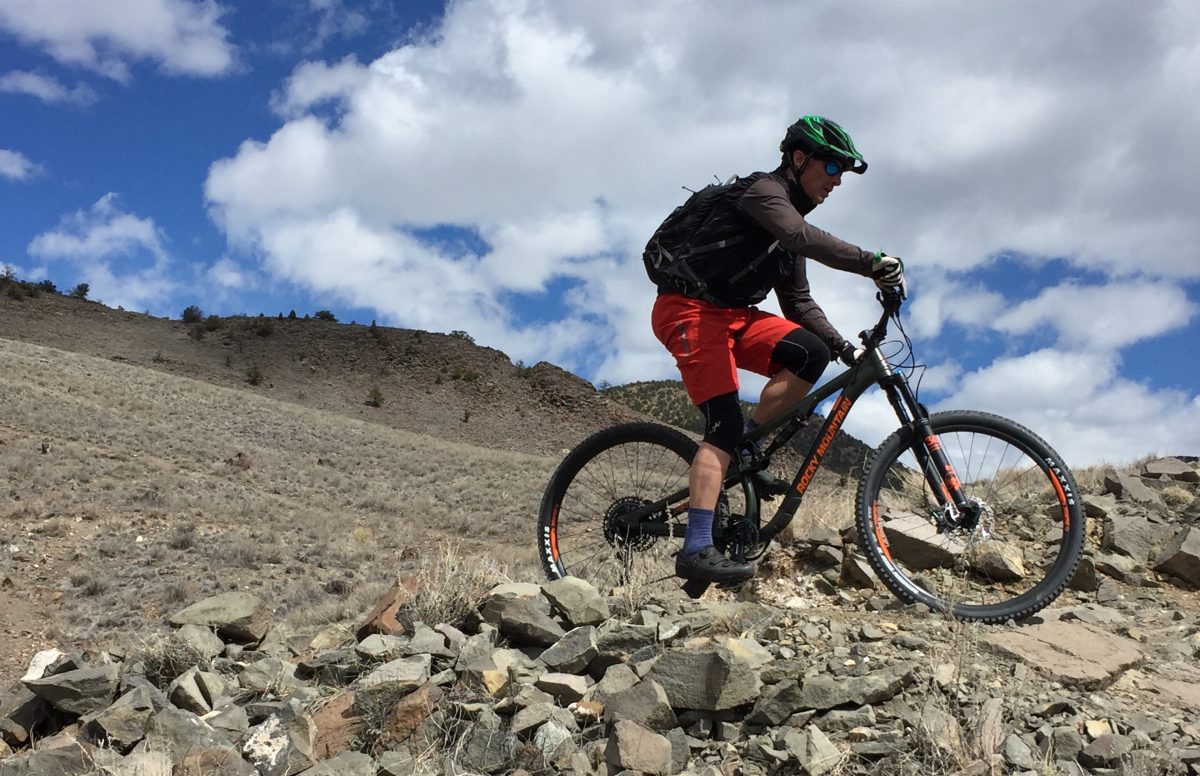 Let's face it, some of us need a dirt fix.  I won't lie, we have been escaping to warmer mountain towns at lower elevations – Salida, Colorado and Moab, Utah.  It's no secret that Salida is one of my favorite towns.  You can ride almost all year-round in Salida!  The photo above was taken in late March, so there's a good chance you will find dry trails in Salida early season. If you need a place to stay, check out the Railroad Cottage. Great little place and great location.   If Moab sounds like the place for you, be sure to check out Wrench, Ride & Roost. We love Larry!
THANK YOU for signing up for the Bikenridge Useletter!  It's going to be another great season!  Let me know if there is something you want to hear about, have questions or suggestions.  I want to hear from you!
Feel free to share this useletter with your friends.
Enjoy the Climb!
Courtney
— Everything Biking in Breckenridge 🙂