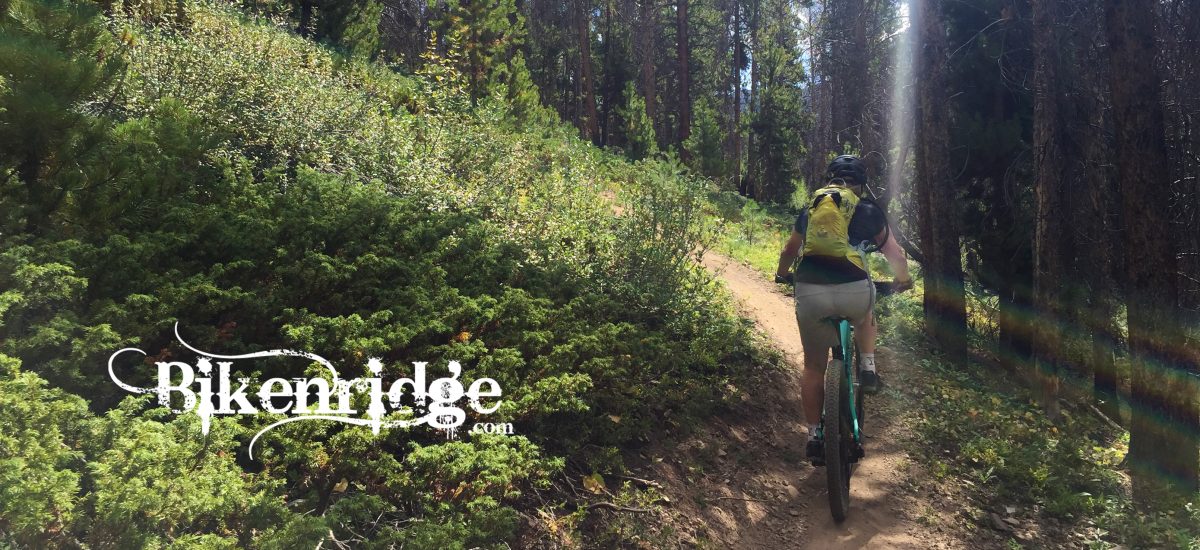 September in Breckenridge.  I say this every year, but it's hard to believe September is already here! I hope you are all having a fantastic Labor Day weekend. I noticed a lot of hikers, bikers, and runners on the trail this weekend. Everyone I encountered was super courteous and friendly. There is still SO much riding left in the season. A couple of trails to have on your radar for September, Back Door and Red Pig (almost completed). The mornings are chilly, but the afternoons warm right up. It has been dry in Breckenridge for a couple of weeks with a Stage 1 Fire Restrictions. So please be aware. Finally, this will be the last useletter of the season.  Behind the scenes, we have some big travel plans for the winter. If you would like to follow our travel escapades, I will be sharing travel tips and adventures from around the globe. Sign up at Climbbetty.com.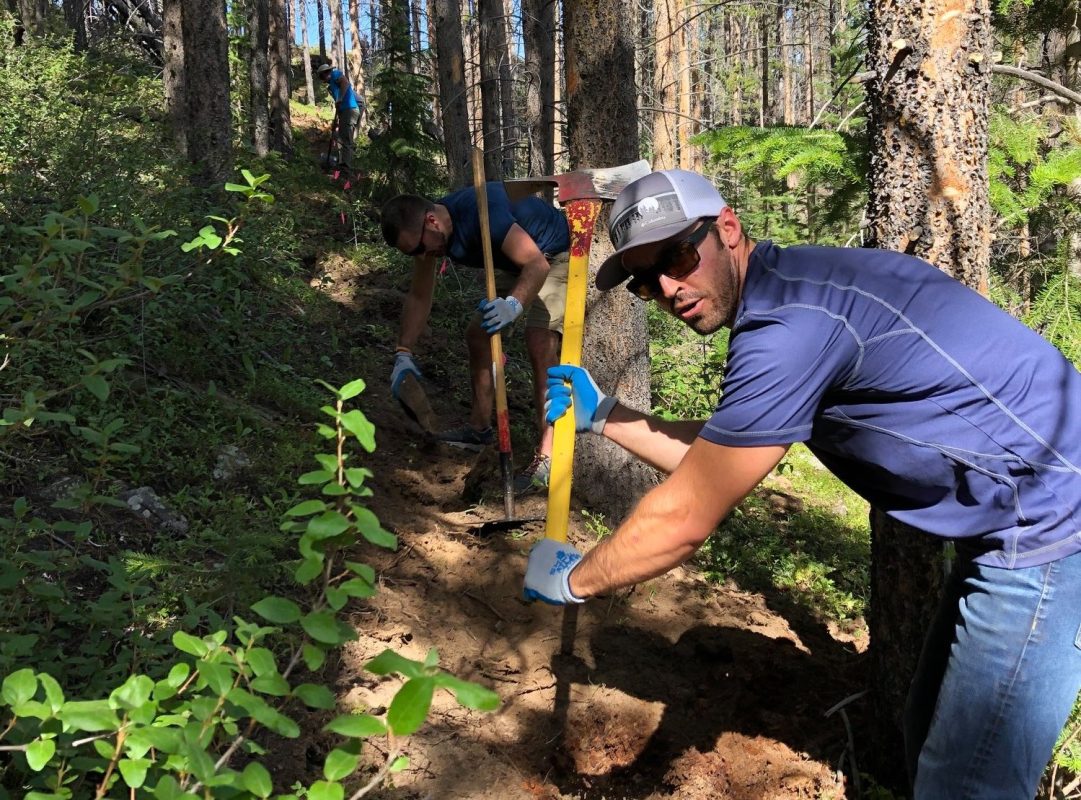 Trail Construction and Maintenance.  Around the county and specifically in Breckenridge, the Friends of Breckenridge Trails has been working hard on maintenance and trail building.  There is one more big push to complete the Redpig Trail on September 7th.  If you love Breckenridge Trails than give back!  Plan your fall foilage rides for Mid to late-September says the Smokymountain.com prediction calendar.  The stunning yellow, oranges, and reds will be at their peak.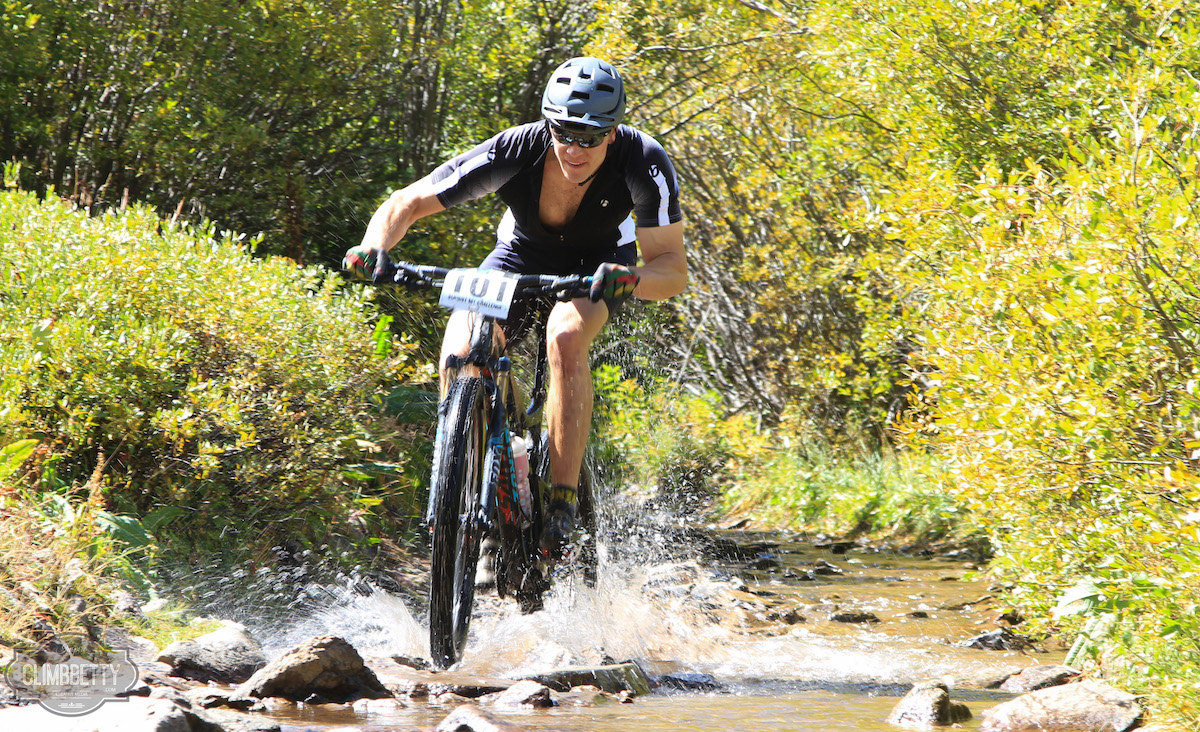 The Annual Breckenridge Oktoberfest! Make plans to attend the Breckenridge Oktoberfest. Make the best out of the weekend of street parties, German cuisine and plenty of Paulaner beer. September 6 – 8
The Breckenridge Wine Classic – Master sommeliers, chefs, and winemakers invite the public to play, wine and dine during the height of Breckenridge's fall colors. September 12 – 15
The Breckenridge Film Festival – "Breck Film Festivals is one of the most professional and organized film festivals I have ever attended…" Michelle Carpenter  September 19 – 22
September Race Schedule:
The Summit Mountain Challenge presented by Maverick Sports Promotions, is coming to a close with one of the best-kept secrets in racing. The Fall Classic, Sunday, September 8th. Register Now and make it a Big Ride with friends that has aid stations and course markings. Perfect!
Fall Foliage Rides!
Aspen Alley – 1.3-Mile descent. Great add-on trail to town from a Boreas Pass ride. Local favorite.
B&B, Minnie Mine, X10U8 – 2.4 Miles loop, Easy to Moderate. Rocky and smooth, flowy. Great in the Fall.
Always check Trail Conditions BEFORE you head out on a ride!
THANKS Again for a great season! I appreciate you taking the time out of your busy day to give me your attention.  
Once again, sign up to follow Climbbetty this winter as I travel the globe. There is sure to be a little chaos, crashes, and triumphs! 
Feel free to share this useletter with your friends.
Enjoy the Climb!
Courtney
— Everything Biking in Breckenridge 🙂