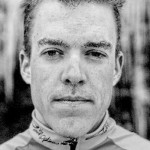 Taylor Shelden grew up in Breckenridge, Colorado and graduated from Vail Mountain School. His family still lives in Breckenridge and once in a while you may find yourself racing against Shelden in one of the Summit Mountain Challenge races.  I briefly caught up with Shelden, who is riding in Tour of Utah as part of the Jelly Belly Team, after he finished Stage 4 in Soldier Hallow in Heber Valley, Utah. 
Congratulations on being signed with the Jelly Belly Team! When and how did that come about?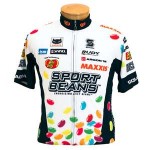 "It happened at the end of June/beginning of July. The Team Director, Danny Van Haute called on a referral from Gavin Mannion."   Mannion is a member of the Jelly Belly Team and a past teammate of Shelden's from the 5 hour Energy Cycling Team.   "It was a perfect opportunity to do all of the cool races here in America," says Shelden.  "It's different mix of riders – the vibe is very organized. The team has been around for 15 to 16 years. They know what they are doing which makes it better for the racers …"
As part of the Jelly Belly Team, Shelden has ridden the Cascade Cycling Classic and currently, The Tour of Utah.  Next on the schedule, The USA Pro Challenge and Tour of Alberta.  
On the nostalgic side of things, I had to ask, what do you remember most about being a kid growing up in Breckenridge?  "The Summit Mountain Challenge  races when I was a little kid with Kevin Soller and Walker Savage and it was just starting out.  Jeff Westcott and Mike McCormack were making it all happen and we loved racing our bikes and having a good time."
Be sure to cheer Taylor on during the USA Pro Challenge Stage 4 Finish and Time Trial (August 20 & 21st) in Breckenridge.  Good Luck Taylor!