In the spirit of community, Breckenridge, I commend you as you have repeatedly displayed empathy for those who have been subject to hardship and struggle;  Support those who make an effort to better themselves and are a solid force for the children of "our village" to thrive and succeed.   I experience this quite often, but my heart smiles each summer during the Maverick Sports Junior League Group Rides and the Mountain Bike Races.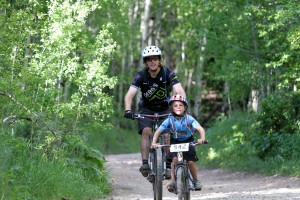 If only every kid in Summit County or even Breckenridge would take advantage of this energy.  There are good life lessons to be learned when a little effort is required to reach the summit;  when a rider falls off their bike, just to hear a voices of support and encouragement to get back in the saddle and finish the ride.  Even learning how to navigate a course gives a sense of accomplishment & confidence.
The little grommets are so cute.  They are so serious. The Boys 10 and under starting line is a tense place.  Girls are a little more smiley, but just as intense and competitive.  In some cases, once you get the taste of competition there is no turning back.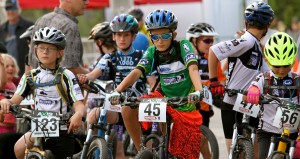 You will hear encouraging parents as the kids navigate a seemingly enormous hill climb. "You can make it, nice job." Dads riding with their daughters, Mothers stay behind their sons, but always there if needed.  Sisters and Brothers are indirectly there for support, but only if the sibling is in dire need.  Friends of friends are there for encouragement, gear support or if a parent just isn't the right medicine.
Even the Event Promoter will show up after a Monday night group ride and say "That is the best part of my job!" The experiences make lifetime memories for both kids and adults.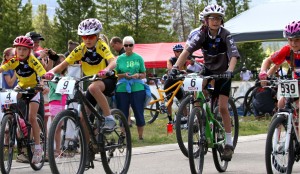 Enjoy the climb.
The Gold Run Rush presented by Lincoln Park at the Wellington Neighborhood
A big shout out to Jeff Westcott at Maverick Sports Promotions – It is your effort that makes it all possible!