A little more than a year ago, my daughter came home from a ski race in Steamboat Springs and told us she saw fat bikes on nordic trails.   That was a progressive and interesting idea.  At the time, in Breckenridge, there was an undertone of irritation by nordic skiers as fat bikers gravitated to popular, well-used and packed nordic trails.  How ingenious, a mixed-use nordic trail that is groomed and packed.
Then there was Ullr Bike.  The FIRST Fat Bike race in Breckenridge.  A shrewd collaboration between the Gold Run Nordic Center, Maverick Sports Promotions and Breck Bike Guides.  The enthusiasm and energy was contagious.  The wheels started turning (pun intended) and ideas for the following year were sparked and ignited.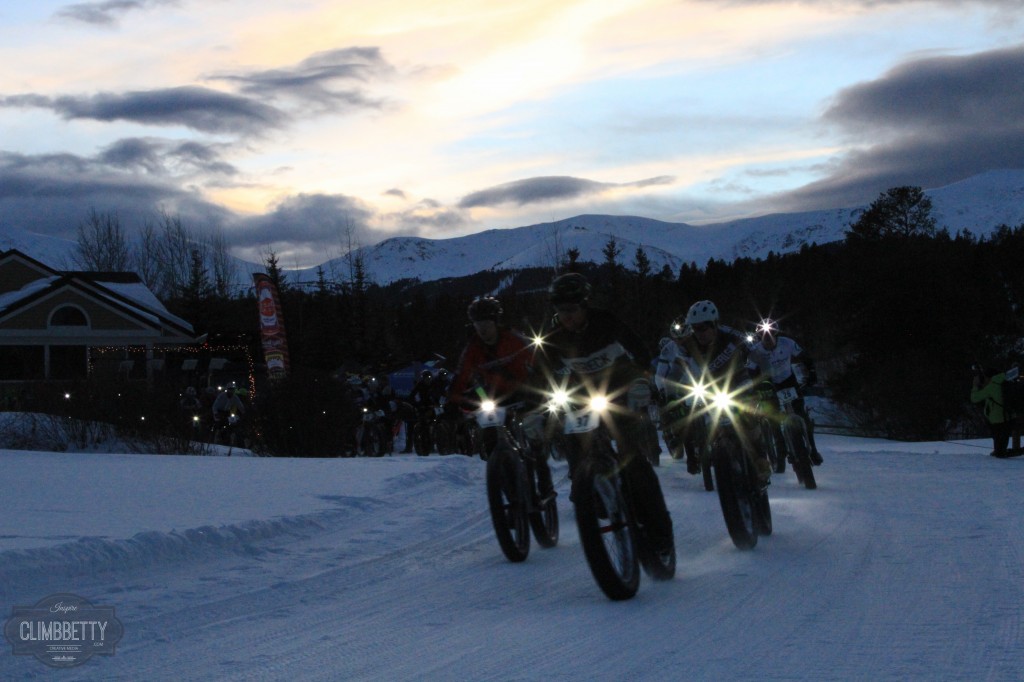 And just like Breckenridge and the creative powers that be, the 2015/2016 Winter Season will see Fat Biking at the Gold Run Nordic Center.   Here's the skinny, Sundays, Mondays and Wednesdays the Gold Run Nordic Center is allowing Fat Bikes on their groomed Nordic trails (with the exception of HooDoo VooDoo which is never open to fat bikes). Furthermore, Silver Star and all snowshoe singletrack trails are open 7 days a week.
Season Passes and Daily Pass Rates are reasonably priced with Rec Center add-on options and discounts for in-town residents. And if you hit the Nordic Center after hours it's very unlikely anyone will hassle you…although you may be asked for a pass.  Please check with the Nordic Center staff about daily conditions and details.
IMBA has a great one pager on Fat Bike Best Practices. Check it out!  Have fun, be safe and courteous to others.
Don't Be That Guy!