The first signs of winter are upon us … Snowy Peaks!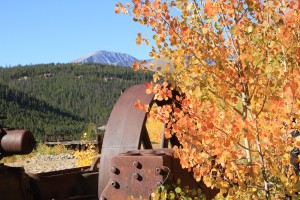 It has been an amazing fall foliage viewing year. I sincerely hope you had a chance to get a few rides in to enjoy the burnt orange and multiple shades of yellow.  There is still a little time … this weekend might be the last.
October is the month to enjoy a break from your intense summer riding schedule.  Pick a sunny day and plan a ride with your significant other or with the family.
What's Happening in October?
Withe riding winding down locally, here is a list of some alternative activities. Don't miss the Sixth Annual NorthFace Speaker Series, October 4th from 7:30 to 9:00 benefiting the Breckenridge Outdoor Education Center.  Skier Sage Cattabriga-Alosa tells the story behind his adventures in the film 'A Light Dose.'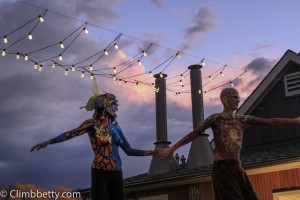 Did you have a chance to Breckcreate at the Opening of the Breckenridge Arts District? October is a great time to check out all of the creative options from Ceramics to Sugar Skull Decorating and Pumpkin carving for Adults … just in time for Halloween! 
The Breckenridge Craft Spirits Festival, October 24th -26th  features a Poker Run, Historic Saloon Walk, Breckenridge Distillery Tours, Honey Gitters live show at the Gold Pan and Hangover Brunch.
ROADTRIP!
October can be a great time to escape Summit County to warmer climates and extend the riding season!
The local favorite, Moab, Utah (video by Drone) aka Breckenridge West. Still … you can't beat the scenery or the riding scene.
Believe it – Pueblo, Colorado!  Good riding, cheap and warm.  Check out this little video of riding at Lake Pueblo State Park.
Stay close to home and visit one of my favorite places; the Banana Belt of the Rockies, Salida, Colorado
Enjoy, Relax and have Fun.  You need this break …
As always, I would love to hear from you with comments, suggestions and ideas. I appreciate you taking the time out of your busy day to read this useletter and want to make it information you look forward to reading.
Get out and enjoy it!
Courtney
Feel free to share this useletter with your friends! 
— Everything Biking in Breckenridge 🙂