Summer starts NOW!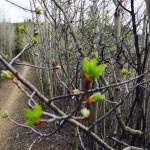 The miracle of spring, sprung, in Breckenridge this week with budding florescent aspen leaves, the swell of tulip buds and spiky green grass.   We can now accept and move beyond the March-like weather that Mother Nature was so stubborn to give up for the crisp blue bird skies and 70 degree temps. Yes!  Weather in the mountains always keeps you guessing …
 Trail conditions as of May 29th were mixed on the Muddy Meter. Be sure to check thetrail conditions before you head out on the trails.
Consider some of the fun and scenic road rides from Breckenridge – Awesome!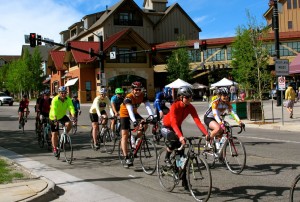 For Father's Day,  Sunday, June 21st, plan on the Breckenridge Pro Challenge Community Ride with Breck Bike Guides. Former Pro Timmy Duggan will be leading the ride that starts at 9am!  All participants will have the opportunity to ride the challenging Moonstone climb and all will be entered to win 2 VIP Passes to the Breckenridge Time Trial. Check it out!
What's Happening in June
No excuses! Despite the weather and my lack of training, I am committed and psyched to ride with the ladies of VIDA MTB Series at the Core 1-day Clinic, June 13th and then race the largest women's only mountain bike race, Beti Bike Bash on June 14th. (race location has been moved to Castle Rock, CO)  A weekend of riding, racing and girl-power!
The Grand Opening of the Wellington Bike Park and Pump Track is on Monday, June 15th at 4pm. 710 Wellington Rd.(off Stables Rd.) behind the Breckenridge Equestrian Center.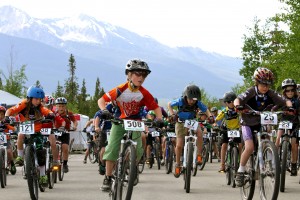 Locally, The Summit Mountain Challenge presented by Maverick Sports Promotions  kicks off the summer with the Gold Run Rush presented by Lincoln Park at the Wellington Neighborhood on Wednesday, June 17th.
Other GREAT Breckenridge Events in JUNE include Breckenridge Demo Days(formerly Breck Bike Week), June 25th to 28th. Breckenridge is packing in some of your favorite activities & fun this weekend.  Mountain and road bike demos, Poker Ride and Guided Tours. Get the full schedule HERE.
Give Back and Volunteer! 
There are some excellent opportunities in June to give back to the amazing Breckenridge trail system.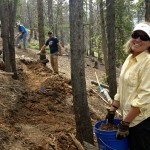 The Friends of Breckenridge Trails invite you and your family to celebrate National Trail Day on June 6th at the Wire Patch Trail in French Gulch.   We all love the Peaks Trail!  Join the Friends of the Dillon Ranger District on June 26th to freshen up the Breckenridge section of the Peaks Trail.  A great day with the family out in nature!  Feels good!
There is a lot going on in June, so mark your calendar!
As always, I appreciate you taking this time out of your day, your comments and suggestions are always welcome.
Feel free to share this useletter with your friends using the links below! 
Enjoy the Climb!
Courtney
— Everything Biking in Breckenridge 🙂
Disclosure: Some links in this email are affiliate links meaning, at no additional cost to you, I may get a commission if you make a purchase. Thanks for your support in this way!