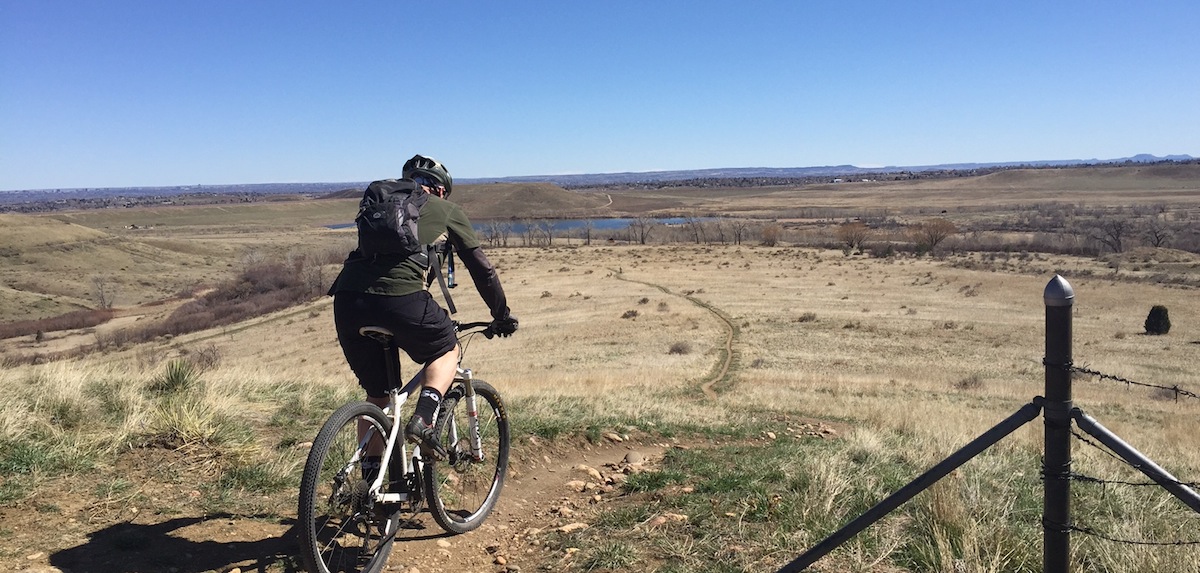 It's April and officially the beginning of the end for WINTER!
Recently I escaped the high country and enjoyed an afternoon riding my bike at Bear Creek Lake Park in Lakewood, Colorado.   It was fantastic and a great first ride of the season!  If you aren't familiar with Bear Creek, it is home to races like the Beti Bike Bash (June) and the Battle of the Bear (May), but I am getting ahead of myself.  Bear Creek trails are smooth, dry (currently), with a mix of short steep climbs and fun descents.   If road biking is your thing, they have a paved bike path network that goes for days ….
Of course, after a day of fun riding, I started thinking about the summer, my gear, and realized, OMG, it's time to think about sprucing up my riding attire … yikes!  HELMETS! Super Fashionable, but pricey option is Belle Helmets. A cool, hip and within budget alternative is the Bern Berkeley (for women) & Bern Watts for men at REI.
Are you still wearing spandex?  Does your girlfriend have a birthday coming up?  RIDING ATTIRE! Check out Shredly, seriously cute and functional mountain bike-inspired athletic apparel.  So now that we know what we are wearing, WHERE can we wear it?
Spring Fever in Breckenridge
A favorite, The Imperial Challenge, presented by Mountain Outfitters, happens on April 11th!  This pseudo-triathlon, Bike/or Run, Hike, Ski, is a low-key event with a great after-party that kicks off Springtime in Breckenridge.  Wrap up the day with Third Eye Blind! They are playing as part of Spring Fever in Breckenridge and  the Bud Light Concert Series that brings the party to Breck with four concert days of big-name acts on the mountain.   All concerts will be FREE to the public and will take place on a specially-constructed stage on the snow facing One Ski Hill Place, a RockResort, at the base of Peak 8, at 2 p.m. on each concert date.

Sun., April 12, 2015 – Eric Paslay
Sat., April 18, 2015 – American Authors
Sun., April 19, 2015 – The Infamous Stringdusters
Who says we don't have culture? BreckCreate brings a big little opera to town in April (ooh la la)  The  Metropolitan Opera Live- Cavalleria Rusticana and Pegliacci . What a treat!
Shhh, want to get out of town?  A super fun consideration would be the Fruita Fat Tire Festival  from April 23 -26th.  Great weather, riding, a cool expo downtown and live music on Friday and Saturday night! 
Behind the Scenes
This week it was work, work, play and work and then soccer-mom taxi driver.  I am trying to fit it all in and I am just getting started on some of the ideas I have for Bikenridge.  I wanted to give you a sneak peek at the newest Bikenridge addition, Kids Only!  Please check it out! Constructive feedback and suggestions are appreciated.
As always, I appreciate you taking this time out of your day, your comments and suggestions are always welcome.
Enjoy the Climb,
Courtney
Feel free to share this useletter with your friends using the links below! 
— Everything Biking in Breckenridge 🙂