BRECKENRIDGE FAT BIKING! Coloradoans are nuts for this fat-winter activity.  Until now, the nordic and fat bike communities were utilizing the same popular Breckenridge backcountry trails.  The nordic skiers would pack-out the trail which enable fat bikers to ride more efficiently.  Some nordic skiers argue that fat bikes rut up the trails.  The shared use has caused some tensions, but a recent collaboration may elevate some of that finger pointing.  
Maverick Sports Promotions, Breck Bike Guides, the Town of Breckenridge and Gold Run Nordic Center saw an opportunity, worked together on a vision and conceived creative fat bike options for riding and racing.  
"This is new and unusual in Breckenridge," said Jeff Westcott of Maverick Sports Promotions and producer of the Fat Bike Open and Ullr Bike.   The Gold Run Nordic Center in Breckenridge has opened its trails to fat biking.  "It's a big deal, adds Westcott, shared trails 3 times a week, one dedicated trail 7 days a week and no hassle after-hours options."
It's a fat biker's dream.  Solid, groomed, rolling trails, amazing views, and no hassles.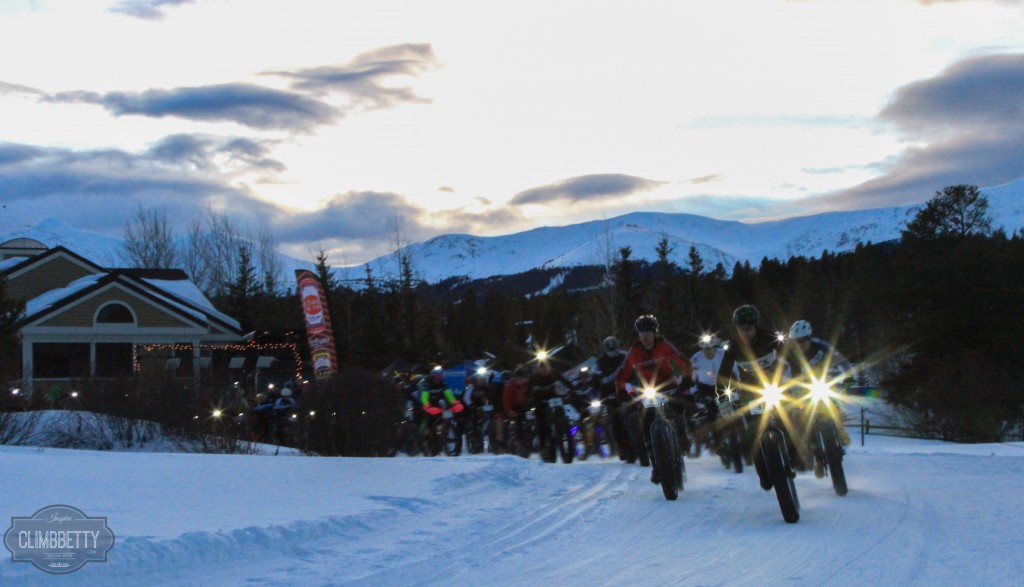 The success of last year's Ullr Bike triggered Maverick Sports and Breck Bike Guides to add a season opener, The Fat Bike Open as well as continue with Ullr Bike in conjunction with Breckenridge's Ullr Fest. 
The skinny of the Fat Bike:
The Fat Bike Open, Presented by Breck Bike Guides
Saturday, December 5th, 1:00 pm (demos start at noon)
Gold Run Nordic Center
Cost: $30 Adult, $20 Junior 17 & Under
Ullr Fat Bike Race
Friday, January 15, 5:00 pm
Gold Run Nordic Center
Cost: $30 Adult, $20 Junior 17 & Under
$10 OFF if you register for both races! 
Ullr Fest Parade – Thursday, January 14th, 4:30 pm – Borealis Fat Bikes will be an official Ullr Parade Entrant and would like all Fat Bikers to ride behind their rig, regardless of what brand of bike you ride.  
Fat Bike Demos are available:
Breck Bike Guides: Rocky Mountain -10, -30, -50 blizzards and Scott Big Jons
Gold Run Nordic Center: Borealis Bikes 
For more Demo and Race information visit Mavsports.com